*Enter N/A if a required field does not apply.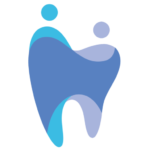 Even if you have a great culture, there are many reasons key employees leave a company unexpectedly. Dental Professionals ensures you have quality employees to fill the role and cover the task as quickly as possible.
Dental Professionals supplies exceptional temporary staff with a wide range of skills, experience, and knowledge. No matter the size of your team, budget, or required timeline, our experienced team members are prepared to meet your needs.
For 40 years, Dental Professionals has been proud to be Western Washington's top dental staffing agency. Now, the time has come for us to expand.
Dental Professionals provides access to a range of specialties including Dentists, Hygienists, Assistants, Sterilization Techs, Front Office, and more. We are experts in expediting placements, and our processes allow us to quickly connect the right client with the right candidate, whether it's for a day or two or on a more permanent basis. We now have plans to expand and are targeting Central and Eastern Washington, and the greater Portland area and Willamette Valley.
We look forward to working with new partners and employees to create growth and opportunities in your area.  
Sign up today and join our extensive network of dental professionals.  We will work tirelessly to match you with the right opportunity for you!
Find relief from spending an exorbitant amount of time and budget on job postings, interviews and payroll processing.
Dental Professionals are recruiting specialists aimed to help you relax so you can concentrate on the important tasks essential to you and your firm.
Smiles start here so contact Dental Professionals to find out how we can help today. 
New perspectives and ideas can rejuvenate your office and Dental Professionals gives you access to people with specialized skills to give you the boost you need. People who can help you for as long (or as short) as you need them.